A brighter economic future for women is in sight, if we demand it now.
After years of campaigning by ASU members, the Morrison Government last year agreed to scrap the $450 monthly income threshold for Superannuation Guarantee eligibility.
With only a few opportunities to make this happen before the election we need your support. Can you join us in calling on Morrison to Stand up for Super this week in Parliament by scrapping the $450 threshold?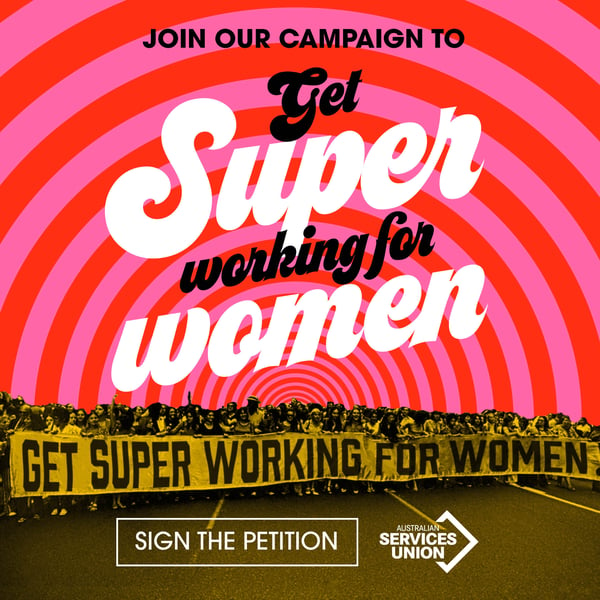 We don't need any more delays. Systemic change to Super is urgently needed.
No worker should miss out on savings in their retirement, yet women disproportionally fall below the $450 earning threshold, disallowing many from accumulating Super during their working lives.
There are very few days left to ensure we can start closing the Superannuation gap for women. If the Federal Government is serious about supporting women's retirement outcomes, they must prioritise this legislation in parliament now.
The interests of working women who have suffered disproportionally through this pandemic should not be again cast aside by the Morrison Government.
Stand with us by calling on the Morrison government to Stand up for Super here.