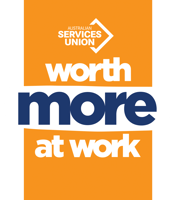 You need a pay rise.
You and your colleagues standing together are powerful.
The National Wage Case is being decided again this year - and it has never been more important to have your voice heard. After two years of a worldwide pandemic, natural disasters, and ever increasing cost of living, Queenslanders have been doing it tough.
The pay of one in four Australians is determined by the decisions made by the Fair Work Commission on award wages. On top of that, many other employers, including governments, take their lead from the case about what is a reasonable pay rise. It is crucial to hear your voice and the voice of other working people, advocating for a wage increase that will allow you to keep putting food on the table and a roof over you and your families' heads.
Take the survey now, and make yourself heard.