Working people can win higher wages through the Fair Work Commission
Each year the Fair Work Commission reviews the minimum wage, and the wages contained in awards, which impact millions of Australian workers.
Following the economic shock of the pandemic, prices of basic goods and services have been rapidly increasing. To ensure that the wages keep pace with these price increases, and working people like you and your family don't go backwards, wages must increase.
Your union is the Together Branch of the ASU. Together members are focusing on ensuring that workers in admin get a fair wage increase, and that those people who have been working from home during the pandemic are not disadvantaged.
Your voice needs to be heard.
How workers argue for higher wages
The Fair Work Commission has commenced the process for 2022 Annual Wage Adjustment. This is a process through which you, and workers like you, argue through their unions for higher wages for working people in Australia.
The Australian Services Union will be making a submission in 2022 on behalf of admin staff across Australia who are paid award wages, or who have the annual increases applied to them.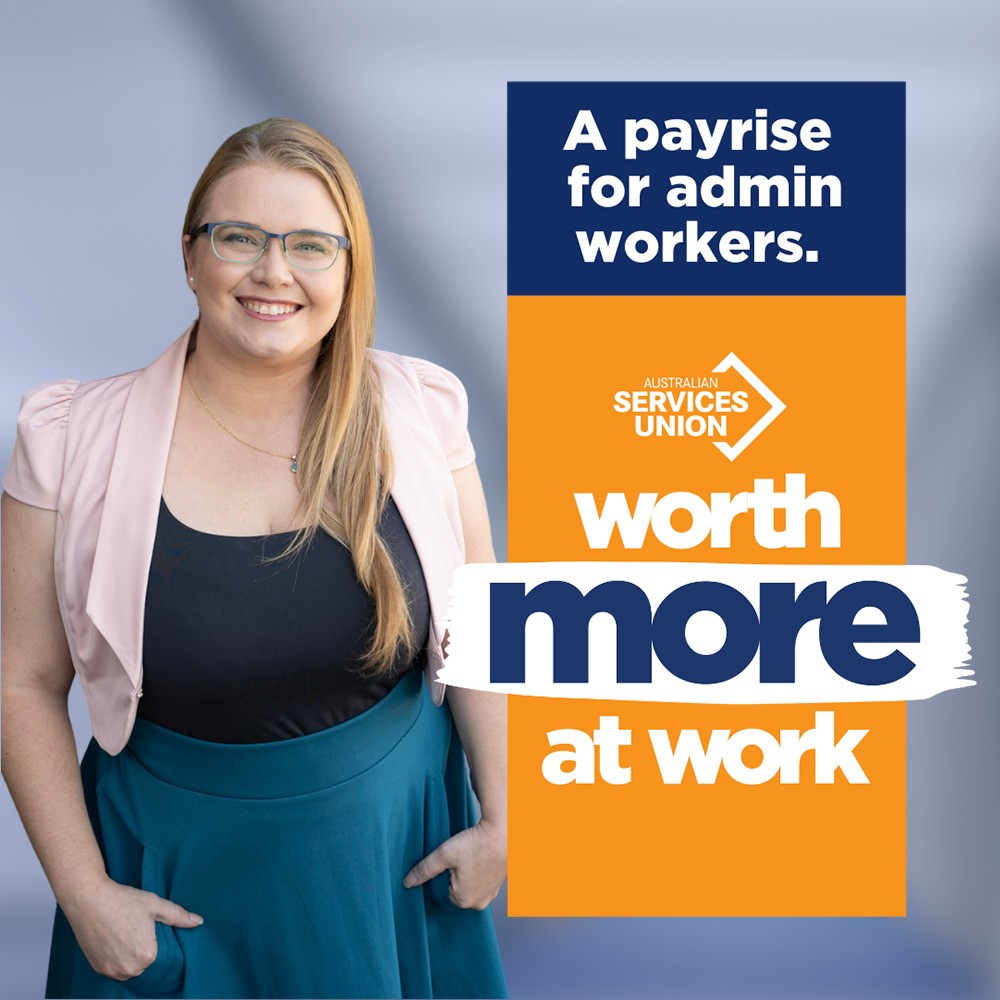 The process for the Fair Work Commission in 2022
Stage 1: Deciding on the claim
Stage 2: Submissions lodged with Commission
Stage 3: Arguing the case for a pay rise
Stage 4: Fair Work Commission hearings
Stage 5: Considering the latest economic data
Stage 6: Decision on pay rises released
Submissions due to be lodged in:
"For me, being a part of my union is about being a part of making real change in both my industry and the world around us. I'm a proud Together member because Together has a long history of fighting for what is right, both in workplaces and as part of the wider union movement."
Erin
Together Vice President